Research & Sketches
I started by researching Ugandan art and textiles to gain an understanding of dominant colors and patterns present in the culture. At the same time, I began sketching ideas for shapes and type treatments.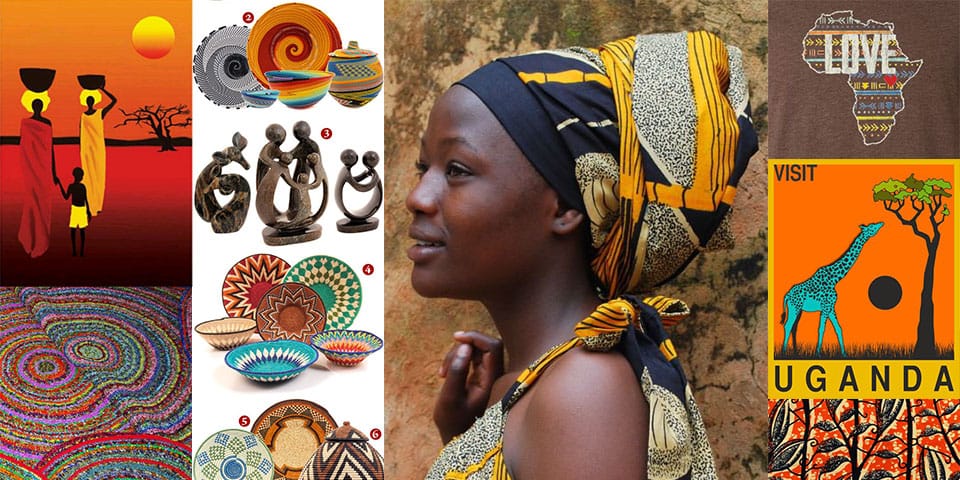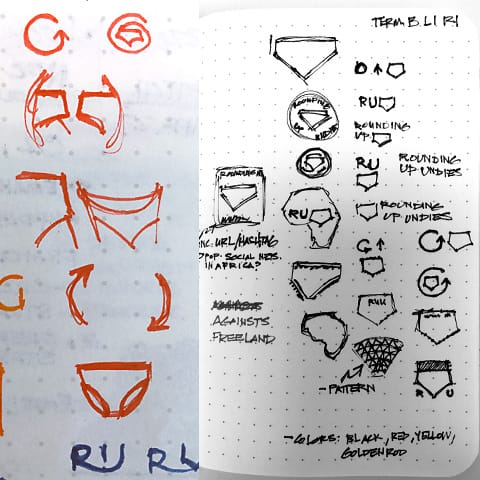 Design Exploration
Based on my research and initial sketches, I explored a variety of visual directions and type treatments. At this stage, I started to incorporate hand-drawn shapes and patterns. I also realized that when the underwear shape was 'folded', it resembled the shape of Africa, so it became a key element in my design recommendations.

Logo Design Options
After exploring many design ideas, I selected three options and presented them to the Rounding Up Undies team. They quickly gravitated to one design. After a round of refinements, we had a design that everyone loved.
Final Logo Design
After a few additional finishing touches (details matter) — I delivered the final logo along with brand guidelines that ensure the logo will look great as it's used to support and promote the important mission of Rounding Up Undies.
Impact
Within the first 6 hours of promoting Rounding Up Undies using the new logo, they raised $1,000 – and continue to help women in need to this day.